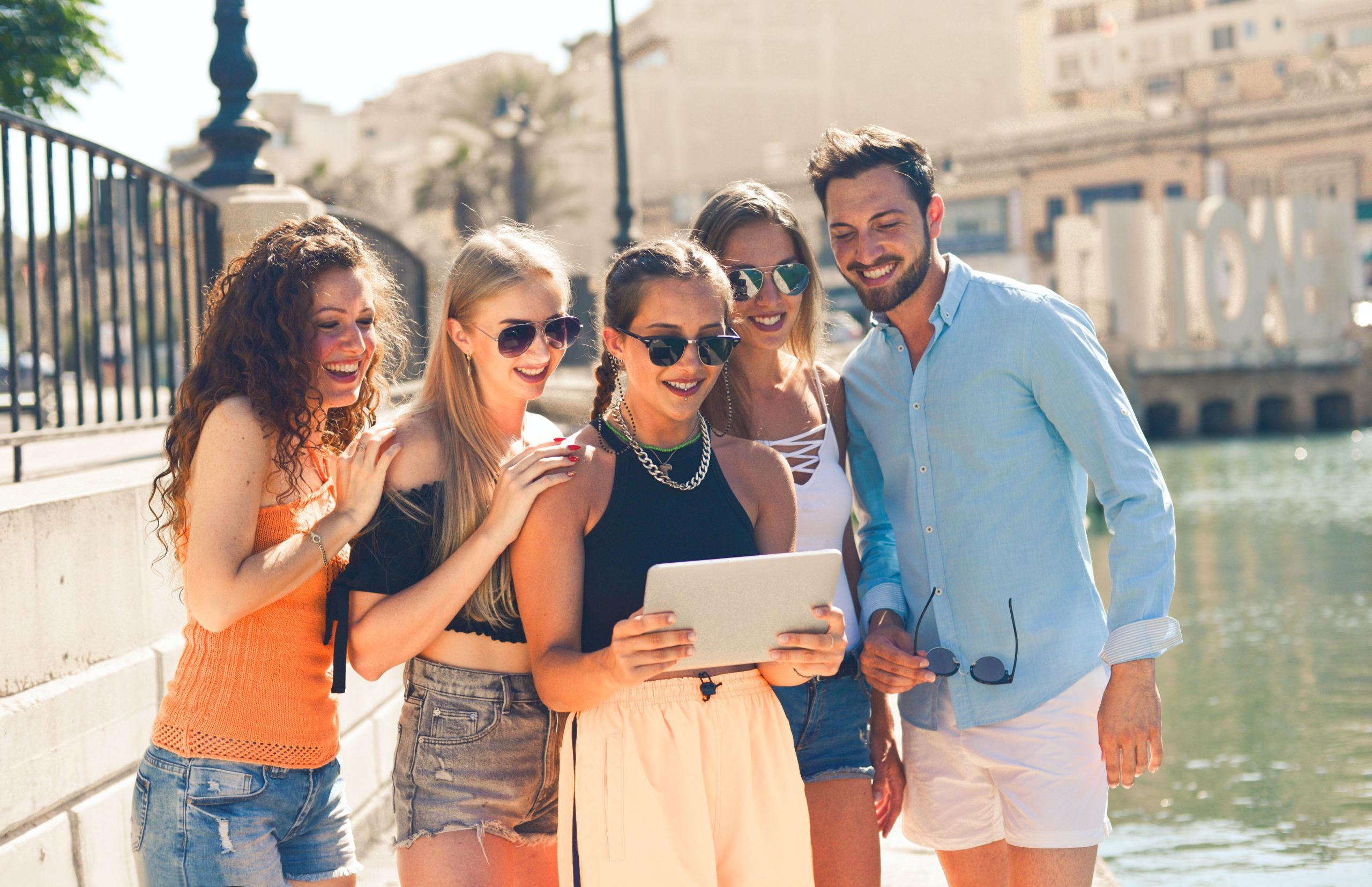 Instagram Carousel Ideas That Will Increase Your Engagement (With Examples)
With Instagram refocusing on a more video-centric approach, you're likely going all out to create Reels. But don't overlook the power of carousels when planning your content. Capable of supporting both images and videos, carousels are a versatile content format that can do wonders for your Instagram engagement.
Almost 20% of Instagram content consists of carouselsand carousels drive higher engagement than images or videos.
In addition to being popular with users, carousels can also help you reach new people and expand your audience. Through up to ten slides, you can educate your audience, showcase your expertise, and earn the valuable trust of potential clients.
But what should you include in your Instagram carousels? We've rounded up some Instagram carousel ideas to boost your engagement. Let's start!
Instagram carousel idea 1. Promote a product
Many products naturally lend themselves to carousels. Taking a series of snapshots or videos of your product in action is a great way to showcase what you offer.
Visually demonstrate the benefits of your product. Give it the wow factor. What functions does it have? Are there different color or size variations of this product? What cool features does it have and how can you flaunt them?
It's great to post an image of your product or even a video. But just one is not enough to show how awesome your product line is!
Instagram carousels were pretty much invented to show things from all angles. Show your color variations. Display each model. Their purpose is to show more of your original image.
Plus, potential customers are likely to have common questions — so use your carousel to answer them. Make the decision to buy as easily as possible.
Take Collective Clothing for example. They frequently use carousels to show off their beautiful dresses. They start with an eye-catching photo that shows a model wearing the dress in the "real world". Then they use the carousel slides to showcase various components that come with it, like a matching bolero and color-coordinated accessories. They can also include additional items created in the same cool print.
Don't forget to label each product you present so that they are easily purchasable!
Instagram Carousel Idea 2. User Generated Content Summaries
User-generated content (UGC) is one of the most powerful forms of trusted content. It's right up there with reviews and testimonials because it shows real people using your service or product and loving them.
An effective UGC strategy is an easy way to increase brand loyalty, reach a wider audience and really create a sense of community around your brand. Plus, it boosts sales – win-win!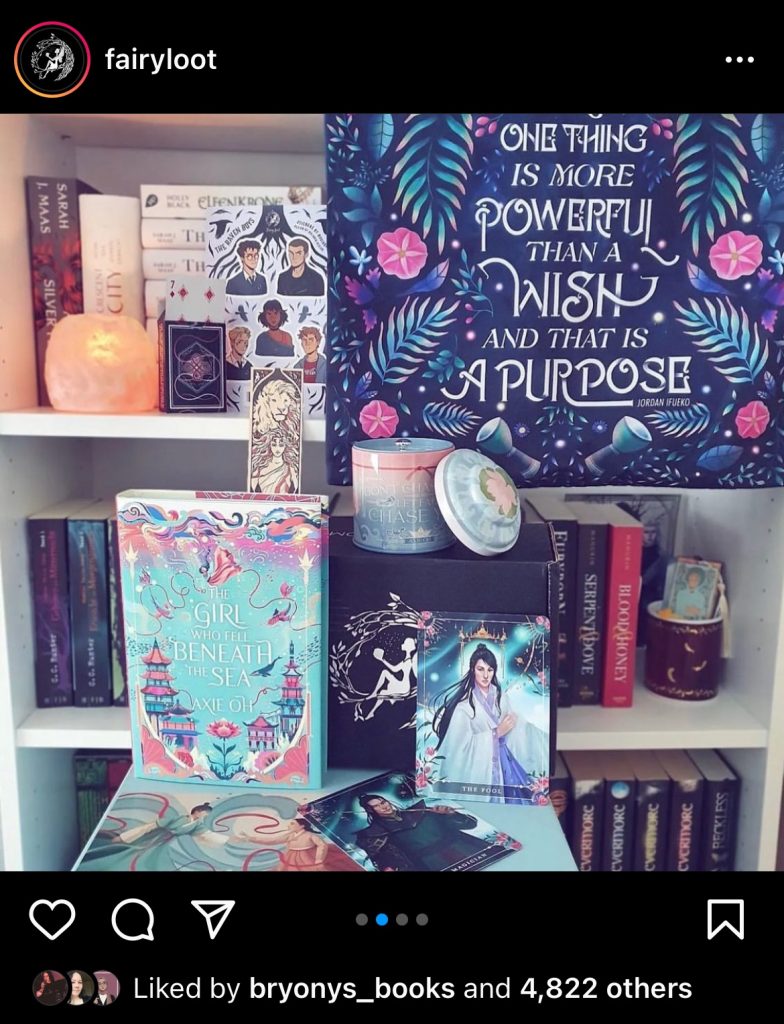 For instance, FairyLoot holds a monthly contest for subscribers to their book box. Customers happily share photos of their book boxes and the cool loot they contain. FairyLoot presents a random selection of them in a carousel to thank them.
Most members of the FairyLook community are avid #Bookstagrammers. Having their photos shared by the brand energizes their profiles, earning them new followers. Meanwhile, FairyLoot shows how many people buy and like their boxes each month.
Instagram carousel idea 3. Before and after reveals
People like to see the real results of what you do. Using a carousel to show before and after photos of a project or product capitalizes on this curiosity.
Start with your "before" photo and clearly mark it as such! This will pique curiosity and make people swipe to get the results. It's great, like Instagram algorithm rewards this extra commitment by show it to more people. You can then show the different stages before the final revelation.
Adding more user-generated content can work well here. It will inspire those who have yet to buy from you, convincing them that they can transform in the same way.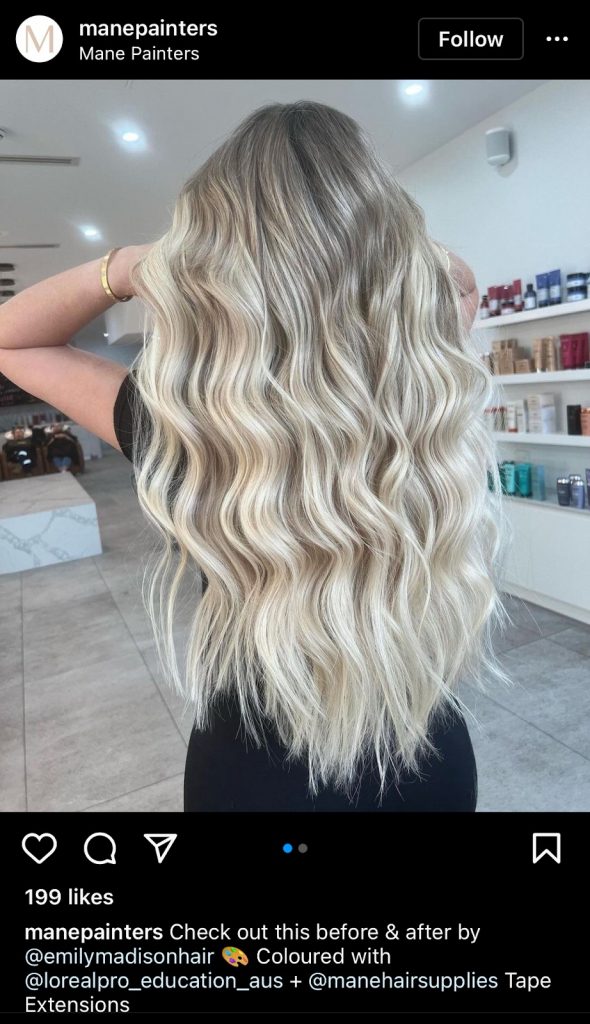 Take Maned Painters, a hair salon that reveals the results of their cuts and colors using carousels. This is the perfect inspirational position for anyone looking for a hairstylist. The before image features a relatable view of dull hair; the after shows lush, shiny, model-worthy locks.
Instagram carousel idea 4. Tease your other content
If you create other content on your blog, YouTube, or podcast, the carousel format is a great way to reuse it. Snippets of this content can be repurposed and repurposed, saving you time and resources on creating your content. At the same time, you get lots of engaging content and drive traffic to your other platforms.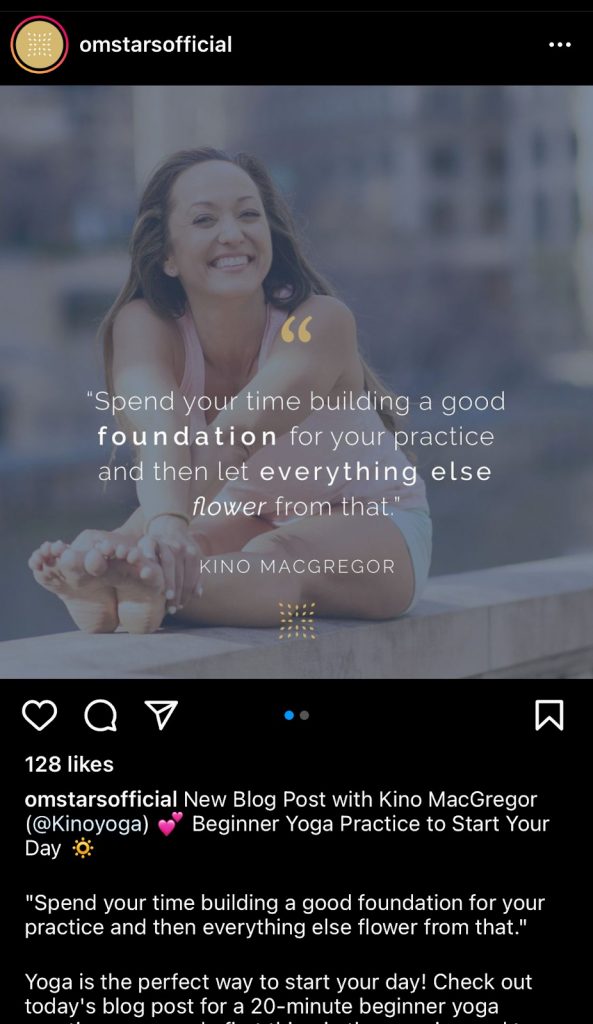 Omstars are a great example. Each newly published blog post comes with an Instagram carousel that includes a blog cover image and a blog quote image. The caption teases the content but doesn't reveal too much – just enough to convince people to check out the blog.
Top tips for maximum Instagram party impact
Ready to start creating Instagram carousels like a pro?
Here are some quick tips to help you get the most out of your carousels:
• If possible, use all ten slides available – the more people slide, the more engagement you get!

• Resist the urge to start carousing all your posts after reading this, once a week is more than enough!

• Mix and match your images and videos: Having at least one video in each carousel will maximize your engagement.

• Remember that people won't always notice it's a carousel: add a "swipe left" instruction to your images and include it in the first line or two of your caption.

• You can use carousels in your Instagram ads and on your organic posts. If you intend to use a post as an ad, it will need to follow the guidelines for image size and text ratio. You will save yourself a lot of time if you plan ahead. Create your carousels so they can also function as ads, rather than trying to reformat them to fit the guidelines later.

• Use design to encourage swipes. Make the most of the carousel format by creating grid posts or an Instagram carousel panorama.
One Genius Hack for Instagram Carousels
Once your carousels are displayed, rearranging the images can seem impossible. Sure, deleting an image is easy, but changing their order? No chance.
So far.
This simple hack allows you to temporarily delete any images you want to move to the back of your carousel and restore them so they're in the right place. Just follow these easy steps:
1. Go to the top right of your screen. Click on the three dots, then select edit and the delete button (it looks like a little trash can).
2. Decide which image you want to be your cover photo and delete all images before that. You will need to leave at least two images on your carousel.
3. Tap the three-line "hamburger icon" and select "settings", "account", and "recently deleted".
4. If you don't see the "Recently Deleted" option, look for it in your "Settings" search bar.
5. Restore the images you deleted from the front of your carousel in the order you want them to appear from the back.
6. Repeat as needed until your carousel is in the order you want.
Final Thoughts
Your Instagram carousel is a perfect way to tell your story by showing off your brand personality. They also show that you are worthy of their trust and attention. Don't forget to have fun with them. Be authentic in what you share – you'll get the most engagement from the content you loved creating yourself!
Worried the display is a problem? Wondering how to schedule carousel posts on Instagram?
Don't forget that Plann now supports auto-publishing Instagram Carousel posts. So they are as easy to include in your schedule as a single image!
What are you waiting for? Sign up for a free 7-day trial of Plann Pro today!