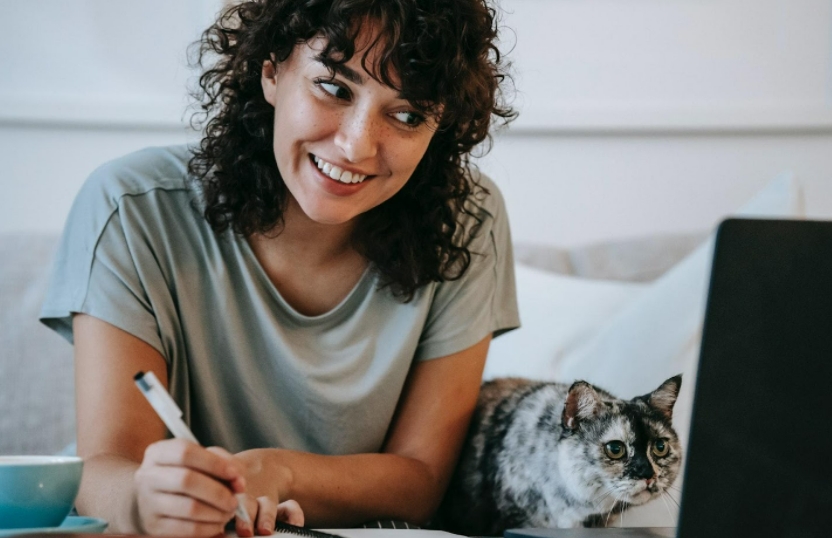 3 extra income ideas you can make from home
Let's put one thing out of the way: no income is truly passive. Even successful investors devote effort and time to portfolio conservation, diversification and maintenance. Yet there are many ways to supplement your main income that don't require hours of daily effort – or even leaving home.
Below, you'll find three additional income ideas that you can support with little more than an internet connection and a concept.
E-commerce
Opening an e-commerce store can be a fantastic way to earn extra income from home. You may choose to open a "private label" business, where you manufacture and package products in-house (for example, starting a craft candle business). Or you can opt for a "white label" model, where you rebrand products purchased from a manufacturer (operating a branded tie store, for example). You can learn more about different e-commerce revenue models here.
Next, you need to consider distribution and partnerships. Many e-commerce retailers choose to operate a dark store – a sales area designed to facilitate online orders, which is not open to in-store purchases.
You might consider partnering with a company like REEF, which operates a micro-warehouse retail distribution network. These micro-warehouses are placed in high-density neighborhoods, allowing you to provide fast and efficient order fulfillment to your customers, wherever they live. And if you want to grow your business, you can do so easily, leveraging their network to seed new markets.
Before long, you may find that your e-commerce income eclipses your main income – which is the dream!
Blogging
Blogs have a relatively low entry bar. All you really need is a domain, a hosting platform, a concept, and the time to fill your blog with engaging content.
The best approach to starting a blog is to look at your current interests. If you are passionate about food, you could start a recipe blog. If you love traveling with your family, you can start a travel blog that also hosts family content. Or, if your passion is personal finance, you can reach viewers with basic, knowledge-driven tutorials on the fundamentals of finance.
Once your blog gets traffic, you can make money by hosting banner ads, with paid content or find affiliate marketing Opportunities.
Real estate
Owning a rental property — or even a small commercial property — is the closest thing to truly passive extra income, but it does require an upfront investment. Before investing, consider buying properties in sought-after, high-traffic areas, and read carefully about passive income real estate.
Once you have a property, you'll need to screen tenants, develop a rent collection system, and take an active role in property management (even if you're working with a property management company). These are steps you can perform remotely, so you won't have to leave your home except to check in on your property once in a while. You can also enroll your property in a neighborhood network (like the one mentioned above) to host flexible businesses and parking solutions, further increasing your passive income.
This is by no means an exhaustive list, but it should get you thinking about earning extra income from home.
This article does not necessarily reflect the opinions of the editors or management of EconoTimes